Snacks & Drinks for Your Office
Whether you are looking to satisfy a sweet tooth or stay on track with a healthy option, we have a quick snack for everyone. Our snacks are perfect for those with a busy shift or those looking to curb their mid-day munchies. With our quick delivery and reliable service, you can be sure your break room will always be stocked!
Snacks
Keep your break room stocked with all your favorite snacks; Chips, Crackers, Granola, Candy, Beef Jerky and more. Check out our huge selection. So, whether you are looking for lunch or enjoying something that will hold you over until your next break, we have the products you want!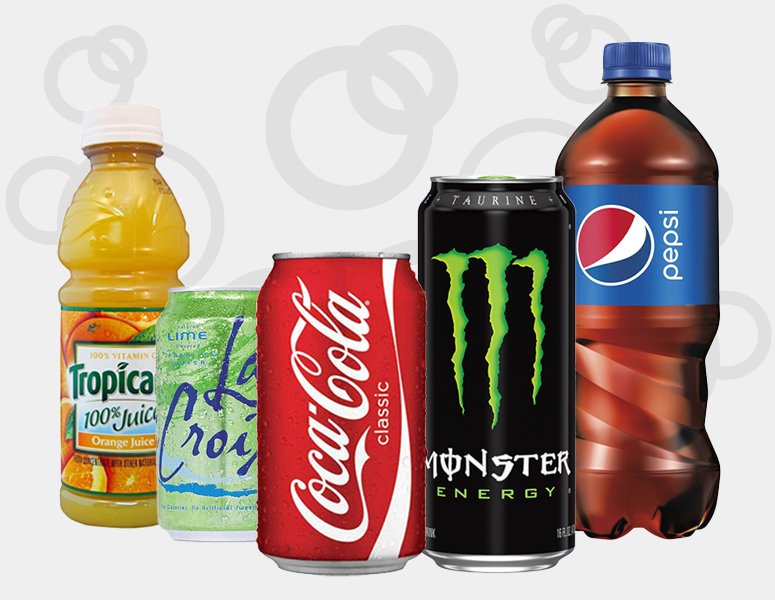 Drinks
From brands like La Croix, Pepsi, Coca-Cola and more, we have a wide range of drinks you can enjoy. At Diamond Springs, you can also find sports drinks, energy drinks, and juices. Perfect for pick me ups when you have the work day blues, or if you just need a boost!
Paper Products
Diamond Springs also carries paper goods which every great break room needs. You can find paper towels, napkins, paper plates, bowls, and plasticware all in a one stop shop. With next day delivery we will get you everything you need in record time and it's easy!
Have Any Questions?
We pride ourselves on delivering high quality products with quick, reliable service. We promise to get back to you as soon as possible.
Ready to Order?
Click the link below and you'll be redirected to our customer portal -Diamond Digital. There you can browse our products and services and order what's right for you.