Your Local and Premium Water, Coffee, & Filtration provider.
Proudly serving and delivering to Virginia and surrounding areas.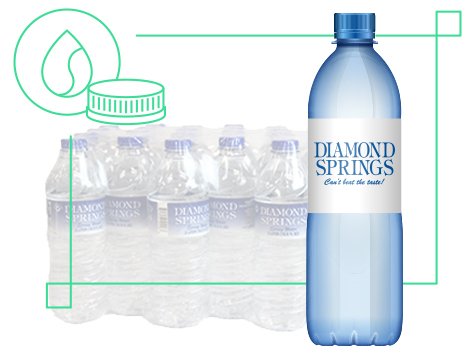 Single serve water bottles.
Diamond Springs SPRING Water. Single serve bottles are perfect for when you are on the go. Convenient 10 ounce sized bottles are a perfect fit for lunch boxes!
Need help getting started?
For Immediate assistance:
Diamond Digital is where you can browse our full catalog of products, pay with a credit card, and request when to get orders.
We hope our online tool helps streamline the ordering and delivery process. If you have any questions or difficulties, please don't hesitate to contact us via email or phone.